Japanese Tojiro Western Knife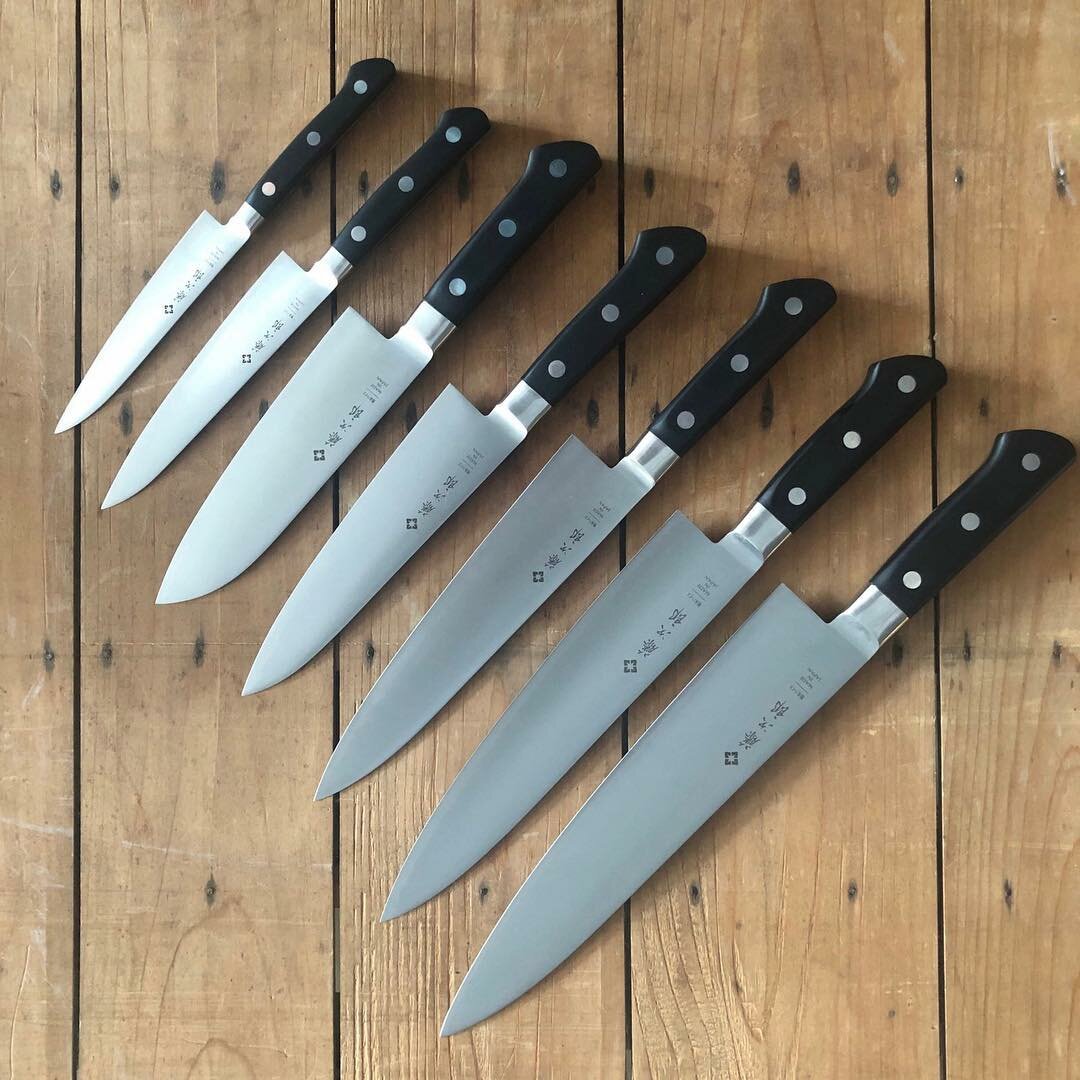 The Tojiro Western Knife Japanese kitchen knife is a great kitchen tool made from the legendary VG-10 steel, which is renowned worldwide for its strength and unsurpassed cutting properties. Takefu has developed the 61 HRC metal hardening quality standard, which has become the benchmark in cooking tools. The knife is completely protected from corrosion and reinforced with additional metal strength plates. The sharpening of the ruler is symmetrical and very thin, which allows you to cut products quickly and easily.
You can buy a set of good Tojiro kitchen knives of this line not only for specialized but also home use. Western Knife knives are used by professional chefs around the world. The handle literally merges with the hand, and the cooking process becomes simple and fun. A nice bonus for such a tool is its affordable price.
The elements of the knife, which are not made of steel, are protected from all kinds of harmful influences, including cleaning chemicals. The model is not capricious to care for and is easy to clean. Thanks to a beautiful packing box, it can be a pleasant gift for a professional chef or an experienced lover of the culinary arts.